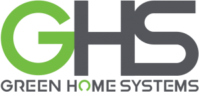 "ClearSlide is 100% responsible for giving us back about four hours of our time per sales rep. We're able to double our sales, simply because we're able to get twice as much done in the same nine-hour day."
Green Home Systems provides solar power to homeowners and businesses in 25 states.
Challenge
8 years ago, sales reps would be out in the field, going door to door. This meant that reps were spending a lot of their time traveling instead of on the phone making calls and closing business.
Solution
Robbie Hebert notes that the solution is literally the backbone of their entire sales process.
Not only is it positively impacting the way sellers do outreach, and management analyzes the business data, it is easy to use. As Mr. Hebert goes on to note: "And it's just so simple. I could train a ten-year-old how to use ClearSlide in three hours."
Result
In addition to the other efficiency gains and ease of use, Clearslide has had a major impact on revenue. Again, quoting Robbie Hebert: "if you do the math, it's increasing revenue by, conservatively, 40% on an annual basis."
Company
GO GREEN – GO SOLAR
Power Your Life With The Sun!
Green Home Systems is dedicated to helping home and business owners achieve energy independence by providing the highest quality American-made solar products and the most comprehensive customer service experience possible.
They have been using the Engagement Hub from Bigtincan for the last 8 years and have seen great results. Engagement Hub is responsible for giving them the backbone of their sales process and expanding their reach to customers by 10x. While using the Engagement Hub, Green Home Systems has seen a 40% increase in revenue. Find out more here in this video.
Visit greenhomesystems.com