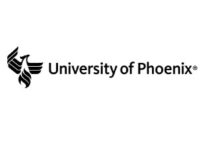 "Everyone loved it, ClearSlide really helped us break down communication barriers with our corporate partners."
University of Phoenix is an American for-profit institution of higher learning. It has 112 campuses worldwide and confers degrees in over 100 degree programs
Challenge
Lack of visibility within Workforce Solutions
Managers relied on lagging indicators of teams' performance
No feedback from prospects about what was most useful to them
Focus on a career-connected education across the nation
Despite being a pioneer in the educational space, University of Phoenix outreach teams within Workforce Solutions faced challenges in presenting clear information to potential corporate partners interested in working with the University. Managers often relied on lagging indicators of their teams' performance. Student-facing advisors experienced missed opportunities to improve efficiencies. Marketing teams that produced information on academic programs for prospective students often lacked visibility into what content was most helpful in the field with Workforce Solutions teams. It became evident that efficiencies would help improve University of Phoenix outreach processes.
Solution
Instant access to the right information, at the right time
University of Phoenix initially started with a small ClearSlide pilot with which they experienced great success. From there, they rolled it out seamlessly to the rest of the company.
"Everyone loved it, ClearSlide really helped us break down communication barriers with our corporate partners.". Kristi also praised ClearSlide's outstanding user support during the onboarding process: "They offered a huge amount of customer support; one-on-one training for each and every employee via email, presentations, and over the phone."
ClearSlide provided insights into the activity of the team
ClearSlide gave the team a better understanding of the needs of prospects
Managers got real-time sales engagement data of their reps
Result
ClearSlide helps University of Phoenix corporate partners understand the importance of a workforce-ready graduate
The positive effects of the adoption of ClearSlide were quickly evident across departments at University of Phoenix. Workforce Solutions teams benefit from instant email analytics, driving calls to action with prospective corporate partners interested in workforce development solutions at the University. ClearSlide allows University teams to see which partners viewed materials and when they accessed information. This allowed teams to prioritize their communications, contacting engaged partners, and shortening their workforce development partnership cycle as a result.
"ClearSlide helps us coach them to better practices and make bigger picture decisions, and ultimately reach more employers."
ClearSlide also allowed University of Phoenix to engage and present to partners with the download-free Viewers Link. Virtual meetings eliminate travel demands and expenses as well shorten the conversation. Now University of Phoenix's team is able to make better use of their time in interacting with students and their more than 2,500 corporate partners.
University of Phoenix's Workforce Solutions administrators have greater visibility into their team's productivity and activity thanks to ClearSlide's real-time engagement metrics. They are also able to offer better support to account for users' day-to-day activities. Leaders are able to see which corporate partners are most engaged at any point in time. This new insight has enabled University of Phoenix teams to reach more companies needing help with their human capital needs.
ClearSlide is an essential tool for University of Phoenix, and a significant reason that teams have doubled their engagement with their corporate partners since its adoption. ClearSlide is an integral part of the University's mission to provide access to higher education opportunities that enable students and employers to develop the skills necessary to achieve professional goals. ClearSlide has improved efficiencies, too, allowing University of Phoenix teams to communicate the importance and benefits of a career-connected education for corporate partners and employers.
ClearSlide has also proven to be an asset for the marketing teams that offer career-connected academic programs to students looking for insight into specific career fields. They are now able to vet collateral, publish content and use insights throughout University of Phoenix campaigns. ClearSlide helps simplify mass communication to employers and other corporate partners.
Greater visibility at all levels
Increase productivity
Sales process was simplified
Company
Higher education with the access and flexibility necessary for working adults
University of Phoenix is dedicated to giving adults the opportunity to attend high quality and easily accessible classes to further their education. Evening and online classes, flexible scheduling, and continuous enrollment highlight their programs. Academics focus directly on what employers ask for in the workforce. Today, students whose schedules do not allow for a traditional university experience are able to study at more than 100 locations in more than 30 states, as well as online. University of Phoenix delivers high quality, relevant and convenient academic programs that allow students at all stages of life to gain valuable skills to bridge the gap between their education and their careers.