Get better visibility and actionable insights to forecast with confidence
Sales Leaders are looking to increase revenue and boost sales team productivity. The challenges are increasing competitive pressures, lengthening sales cycles, and more complex buying processes with better informed buyers.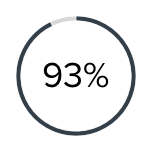 93% of companies close less than 25% of their forecasted deals
58% of committed deals slip out of the quarter.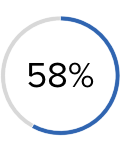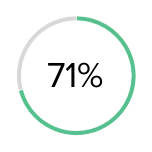 71% of companies take 6 months or more to onboard new reps.
Research from Aberdeen Research, Accenture, CSO Insights, Forrester Research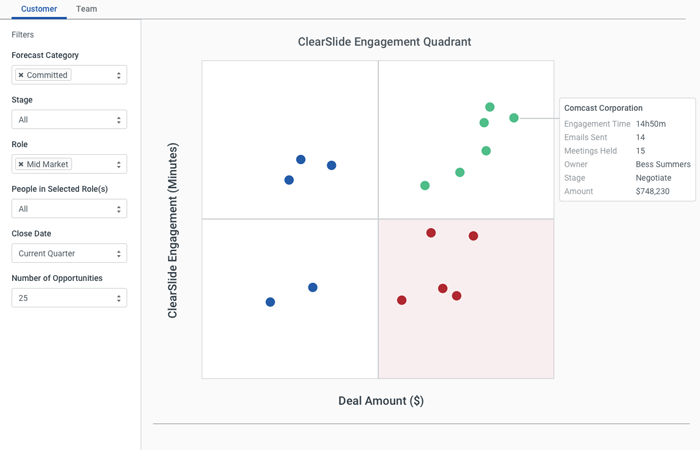 Engagement Quadrant (EQ) Dashboard
Improve visibility into team and opportunity performance.
With informative Engagement Quadrant reports in CRM, leaders can drill into activity and engagement details to prioritize deals that require more resources, which ones are unlikely to close, and what deals need additional coaching across sales stages.
By quickly identifying deals at risk, leaders can sales forecast with more precision and provide deeper, more actionable insight.
Account-Based Engagement History
For every account, get the entire history of engagement across email, online presentations, and in-person meetings.
These Activity Insight Cards allow leaders to drill into the details and context that matter, see what content is being used, who is engaged or distracted, and even listen to meeting recordings to hear – and see – what is working or not.
It's easy to save custom reports by account, team, and rep to ensure productive coaching and 1:1 sessions.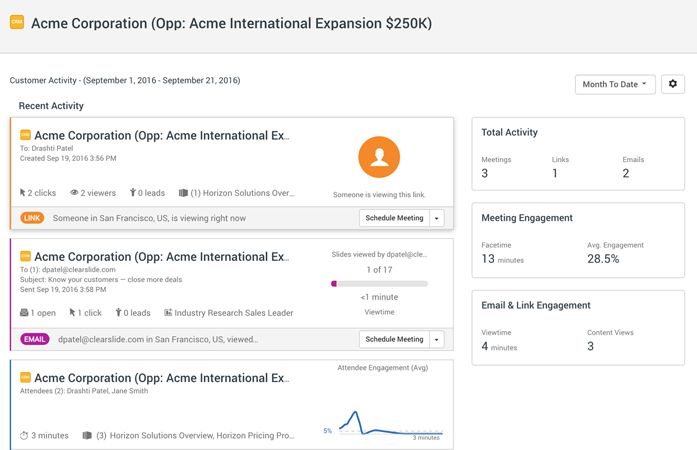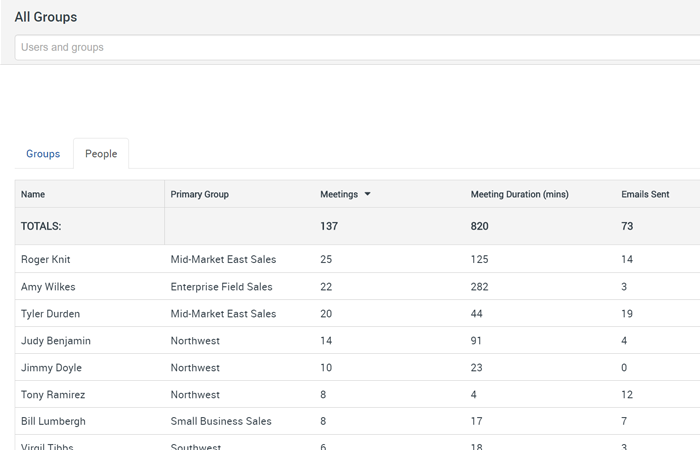 Onboard & Scale Faster
Use team and individual performance reports to identify and rank top performers across key engagement metrics.
Use real-time notifications to follow specific sales reps and opportunities, so coaching is immediate and factual.
New sales reps can get up-to-speed faster by replicating the activities, engagement tactics, and results of your most effective reps – helping scale best practices across teams.
Complement analytics with meeting recordings to listen in on customer interactions and provide on-going coaching.
Deliver Amazing Experiences
Your prospects and customers will experience an amazing sales experience at every step – from the first instant meeting to every personalized interaction to the handshake that closes the deal.
Eliminate struggling with antiquated tools that aren't optimized for Sales or dealing with a bunch of point-solution Sales Enablement tools that don't work together.
Leaders can take advantage of an integrated Sales Engagement Platform to impress your buyers, support your staff, and streamline daily process down to a science.
Whether your team works in CRM, Email, or on mobile devices, they can access the full platform from wherever they want to work.