Secure, Reliable, & Scalable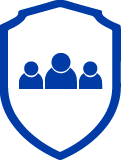 Security & Compliance
ClearSlide's security process and controls are verified annually against certifying frameworks. Security and confidentially controls are certified and audited to be SOC 2 compliant. Privacy standards and practices are certified by TRUSTe. And ClearSlide is certified for EU-U.S. Privacy Shield and Swiss-US Privacy Shield.
Data & Infrastructure Security
ClearSlide ensures the confidentiality of customer content in transit and at rest with TLS and AES 256 encryption. ClearSlide only uses data centers which are also SOC2 compliant, assuring customer content and information is secure and accessible.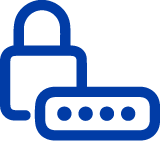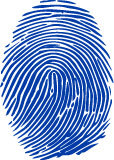 Centralized Control Over Information
Customer administrators can manage access and control of the ClearSlide platform, select features, and the organization's content at either the organization, group, or user level. Admins can determine feature permissions and content access through robust Group Based Permissions. Admins have flexibility to define groups based on their specific requirements and set appropriate content and feature access to meet regulatory and compliance needs.
Operational & Procedural Safeguards
ClearSlide has made investments in tools, processes and infrastructure to keep customer data confidential and secure. ClearSlide regularly reviews and tests its Disaster Recovery Plan to ensure it adheres to the latest industry standards and best practices.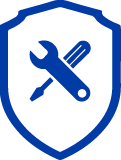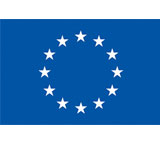 European Union (EU) General Data Protection Regulation
Trust is the cornerstone of our relationships with clients, individuals, and the public. When you provide information to us, you expect that we will keep that information secure and comply with applicable data protection laws and regulations. We take this responsibility very seriously and are continuously evolving our Privacy Program to address the privacy laws around the world, including the General Data Protection Regulation (GDPR), which takes effect on May 25, 2018.
AICPA, Trust Services Criteria
ClearSlide is SOC2 compliant and the certification is renewed annually. ClearSlide provides reasonable assurance that ClearSlide, Inc.'s service commitments and system requirements were achieved based on the trust services criteria relevant to Security, Availability, and Confidentiality (applicable trust services criteria) set forth in TSP Section 100, 2017 Trust Services Criteria for Security, Availability, Processing Integrity, Confidentiality, and Privacy (AICPA, Trust Services Criteria).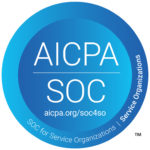 How to report a security or privacy vulnerability
If you believe you have discovered a security or privacy vulnerability that affects ClearSlide software, services or web servers, please report it to us. We appreciate reports from everyone, including customers, developers and researchers.To report a security or privacy vulnerability, please send an email to security@clearslide.com that includes:
The specific product and software version which you believe to be affected
A description of the behavior you observed, as well as the expected behavior
A clear list of steps required to reproduce the issue; if the steps to reproduce the issue are difficult to document, we encourage you to include a video capture of the steps along with the written description
Once we receive your report, we will review the details and contact you if we need more information.