Customer Success and Service Teams
Improve customer satisfaction with account-based insights and tailored engagement
Customer Success and Support teams play a critical role driving customer satisfaction, loyalty, and expansion.
The challenges are that few organizations provide their teams with an complete engagement platform to make every customer interaction successful by having the right content, communications, and insights at their fingertips.

41% of sales leaders cite customer satisfaction as a top concern
23% of all leads come from existing customer referrals


82% of companies don't leverage service reps for upsell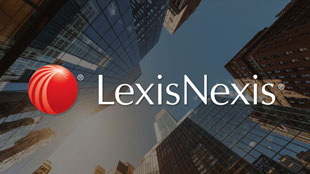 LexisNexis Case Study
See how LexisNexis improved customer satisfaction with ClearSlide
Research from Aberdeen Research, Accenture, CSO Insights, Forrester Research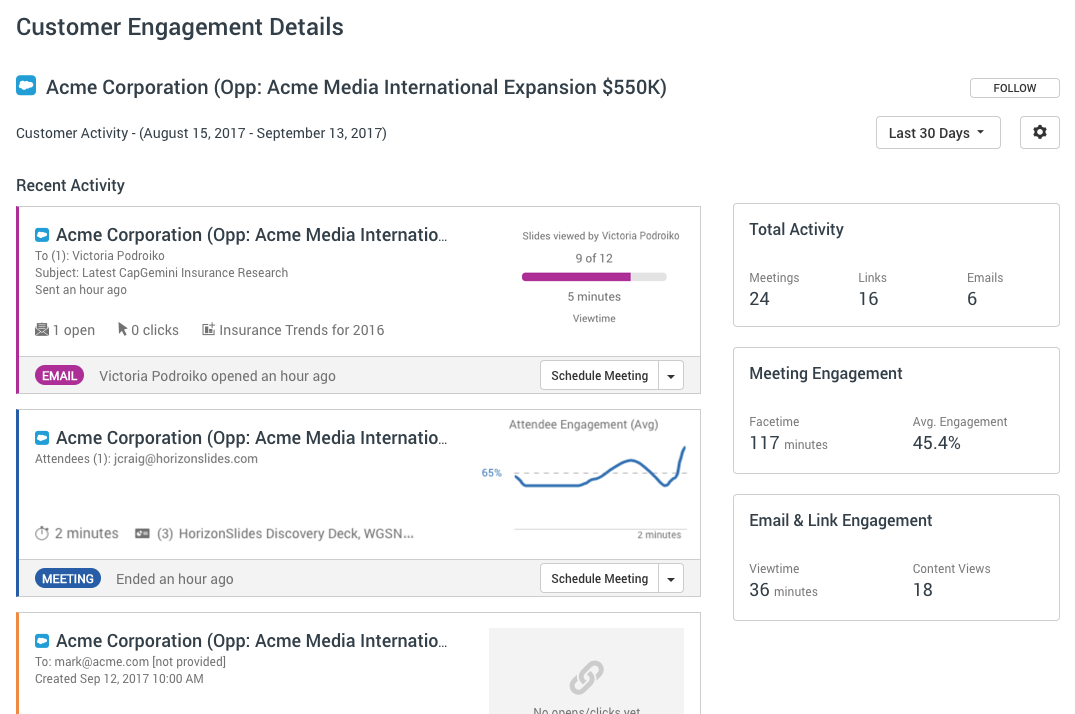 Account-Based Engagement Insight
Company Insight dashboards display a single view of customer by ensuring activities and customer engagement across all teams are automatically captured – and auto-logged to CRM.
Share detailed engagement analytics on each interaction from initial outreach through adoption across emails, online presentations, and in-person meetings.
Accounts can be transitioned with confidence with a full record of activity and engagement across the entire history of the customer relationship.
Full Engagement Platform
My ClearSlide becomes the command center to drive more meaningful interactions with customers.
ClearSlide APIs can integrate seamlessly into existing business processes and workflows – whether it's a custom CRM or content management system.
Integration with Salesforce and Microsoft Dynamics auto-logs activity and engagement data to standard fields or custom objects.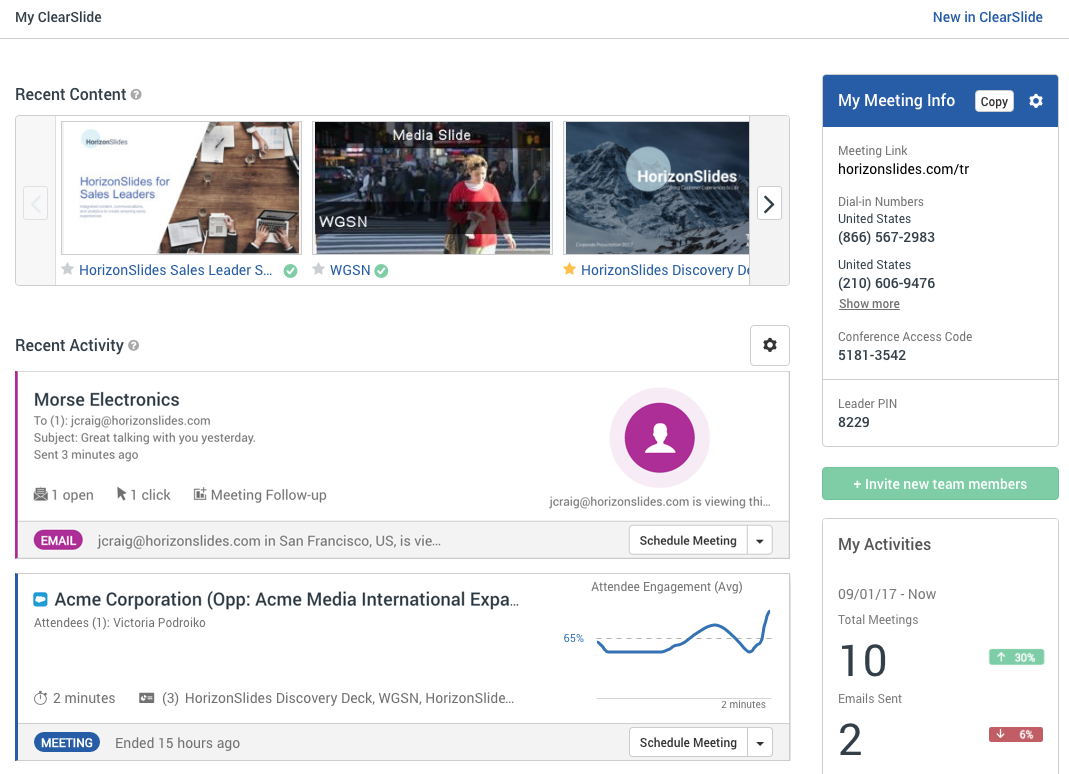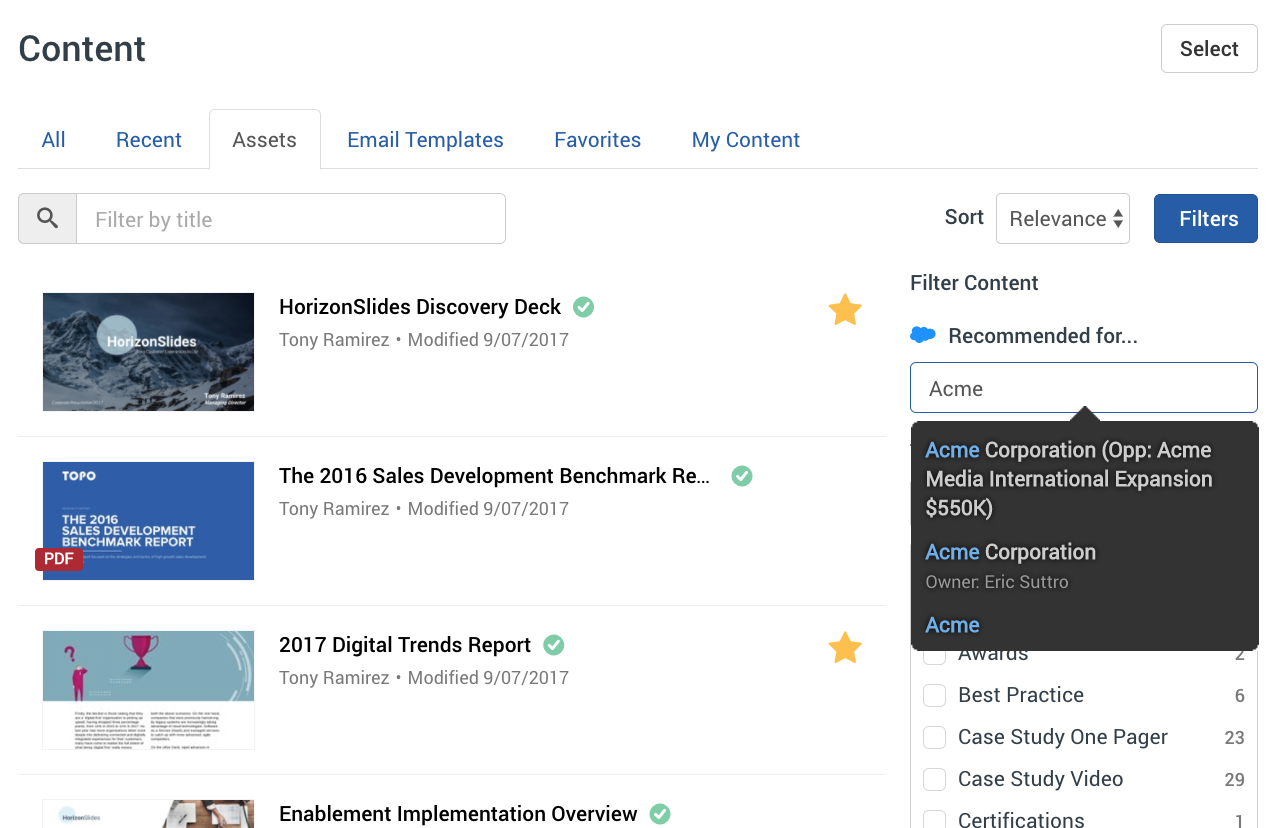 The Content Hub for Sales & Marketing
Teams have a single hub for all the recommended content and assets they need – a single source of truth – to ensure consistent messaging across the organization.
Managed content includes presentations, videos, rich media, email templates, PDFs, images, and other file types.
Teams have full access to approved and up-to-date content wherever they are – in the office, on the road, and on any mobile device.
Product, Engineering and Services teams can collaborate to support the customer lifecycle.
Personalized Engagement
Users can switch on-the-fly between presentations, videos, high-quality screen share, and demos to support the varied needs of delivering customer on-boarding, training, and remote support.
Notifications and alerts provide real-time insight into customer engagement.
Slide-by-slide analytics reveal where customers spend time and indicate their interest – allowing for personalized follow-up training or support.