Online Presentations
ClearSlide's fully integrated web conferencing solution is purpose-built to help sellers deliver professional and productive online presentations.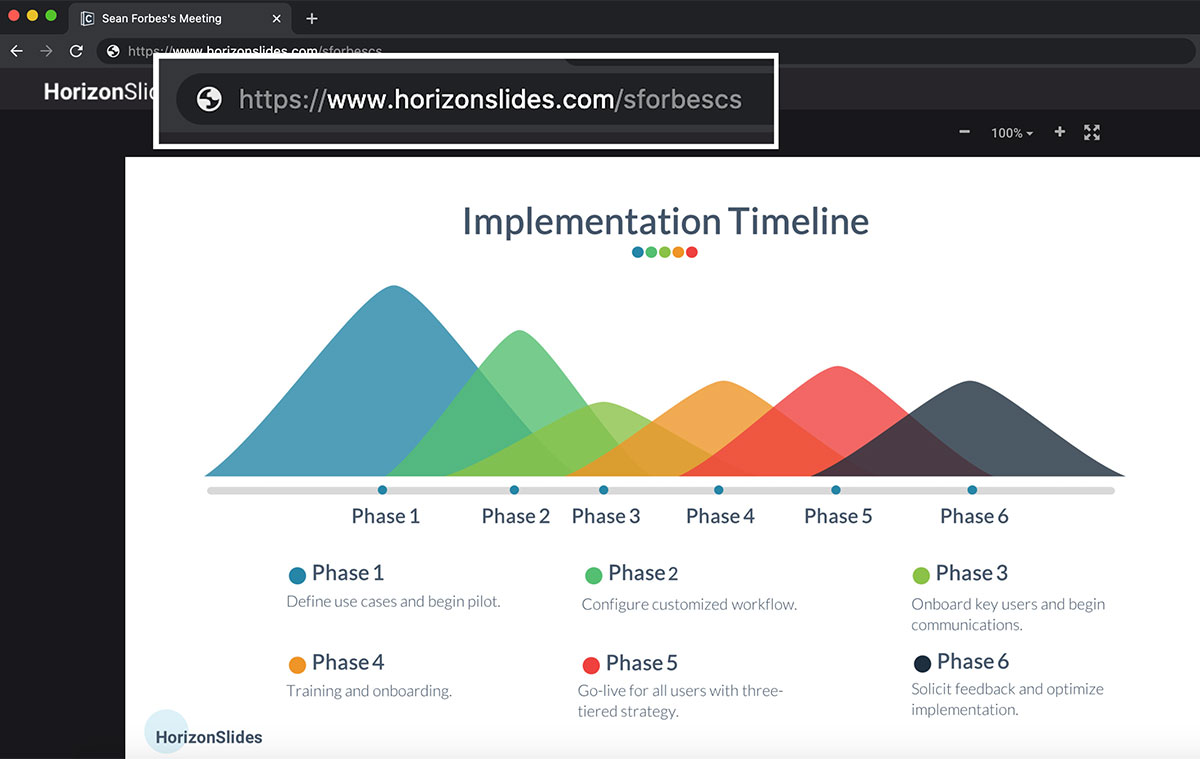 Present seamlessly online
ClearSlide's virtual meeting space opens instantly at the click of a personalized link to create a smooth, professional presentation experience for audiences that displays content, not cluttered desktops.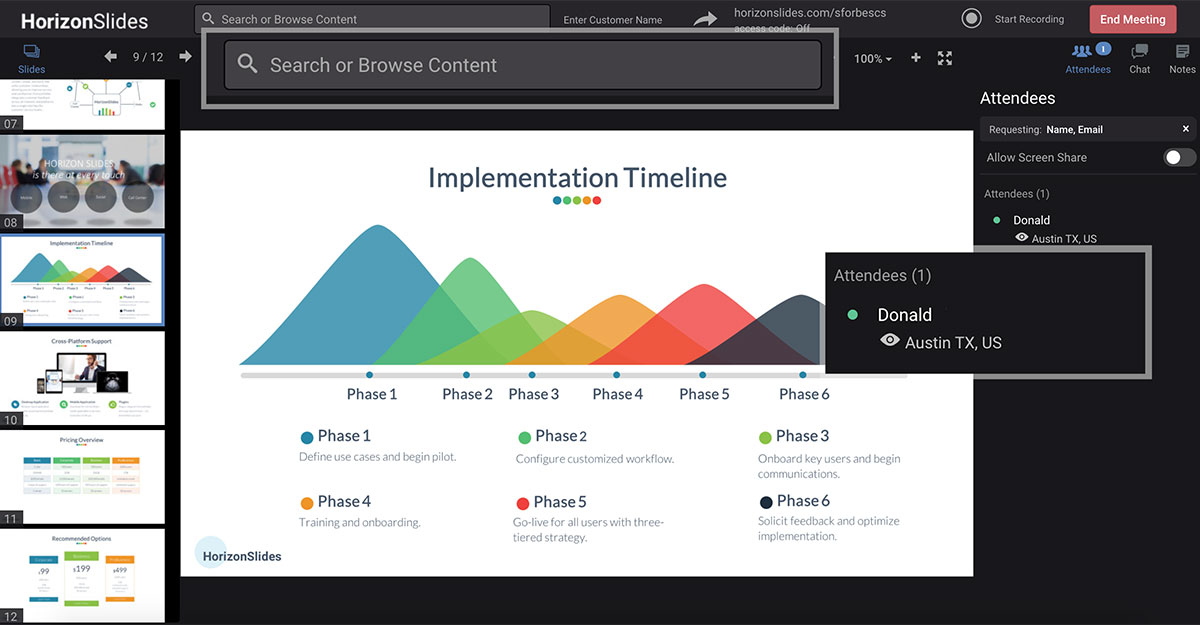 Ensure online presentations are impactful and productive
ClearSlide helps make the most of every moment by giving instant feedback when attendees aren't paying attention so reps can take action to bring them back. And if unexpected questions arise, they can quickly and inconspicuously search the integrated content library to address topics in the moment.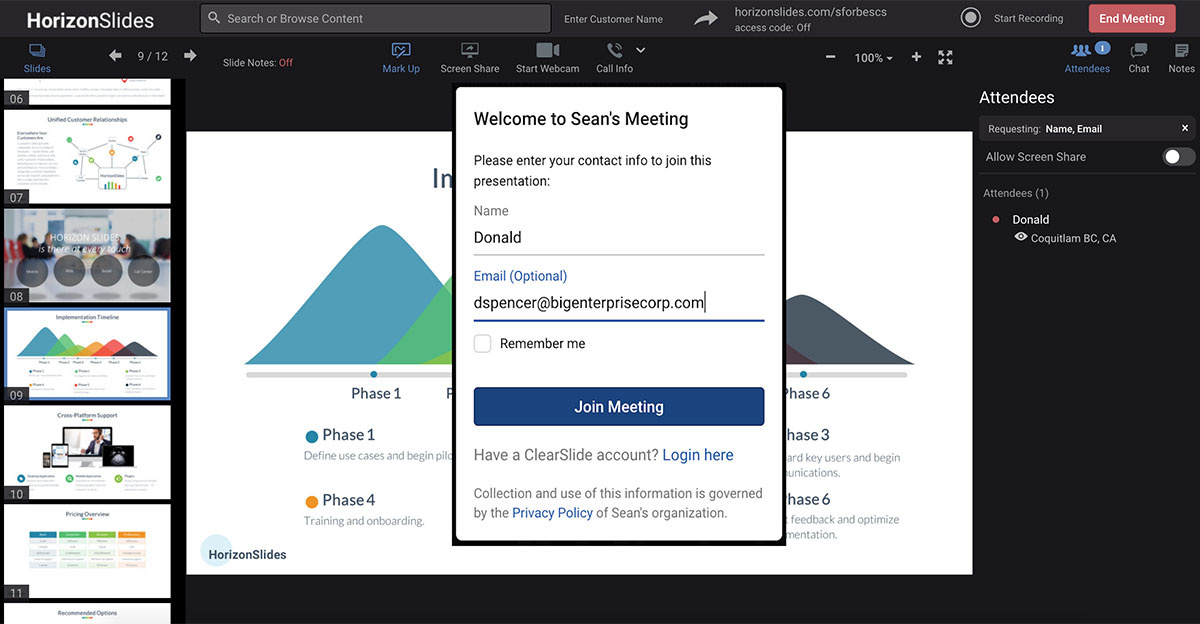 Know who's in your buying audience
Names and attendance time of buyers won't close deals. ClearSlide lets sellers add customized lead forms that collect attendee details when they join online presentations so they can collect titles and contact information to understand who the players are and engage with them.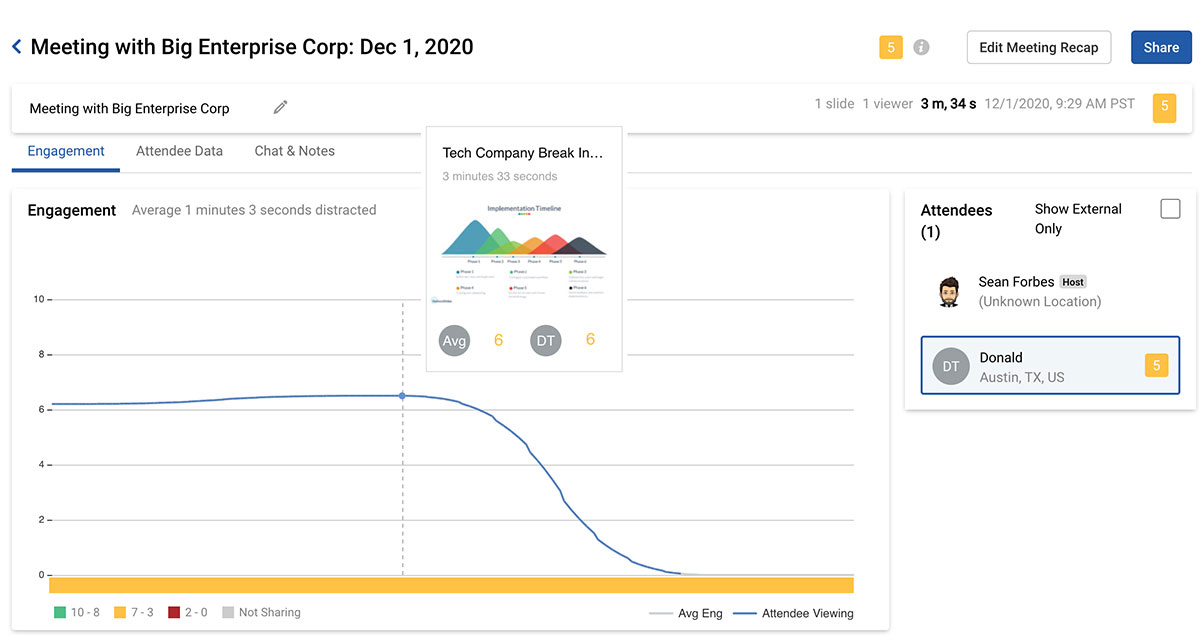 Capture every detail, follow up intelligently
ClearSlide tracks everything from participant time engaged at each moment and slide, to audio video recordings of the entire presentation, so afterwards reps and managers can scan highly visual engagement graphs and revisit key details to take intelligent next steps.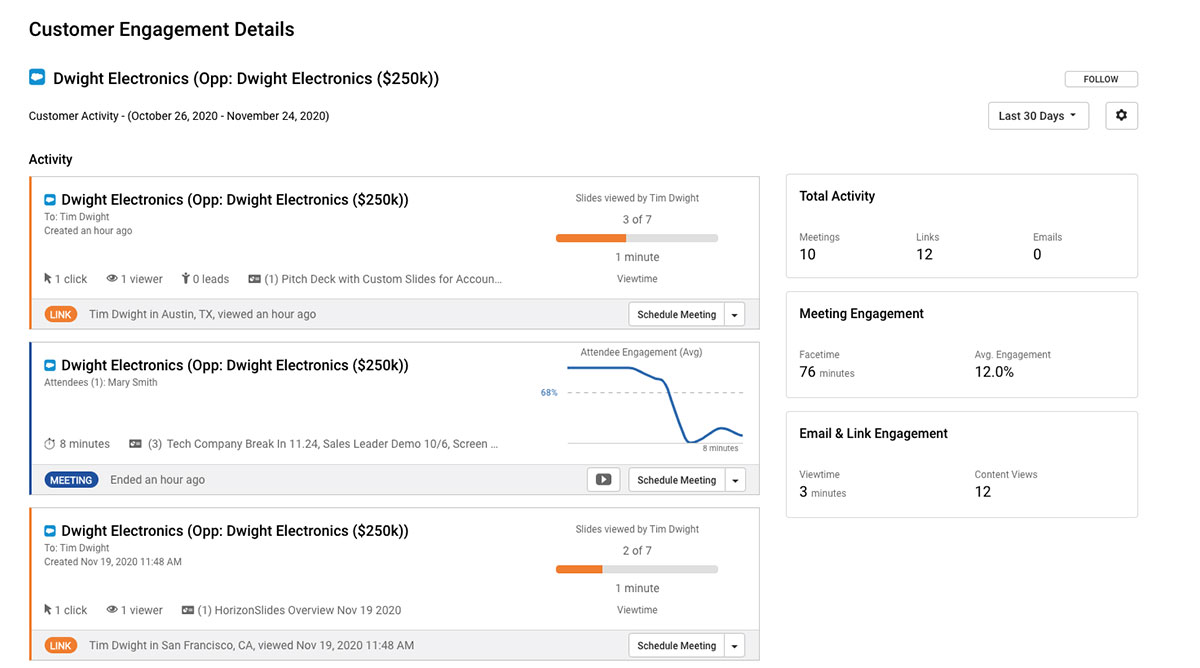 Content, engagement, and insights together in one solution
ClearSlide's web conferencing solution is fully integrated into its sales enablement platform so sellers can quickly locate and assemble personalized content and present with the click of a button. Every call, presentation, shared asset, email outreach and corresponding insights for entire opportunity are visible in a single platform, painting a complete picture of the buyer journey without having to stitch data from different solutions together.