Outlook and Gmail Plugins
ClearSlide integrates and connects to the sales tools you use most, including Gmail and Outlook
Outlook and Gmail Plugins
Email Plugins for Microsoft Outlook and Gmail allow users to easily access ClearSlide's approved content and template library, find recommended content and email templates, track emails and customer engagement, and start meetings — without leaving their inbox, and from virtually any platform. All email activity and engagement data is auto-logged to CRM, including contacts, email body, and content used.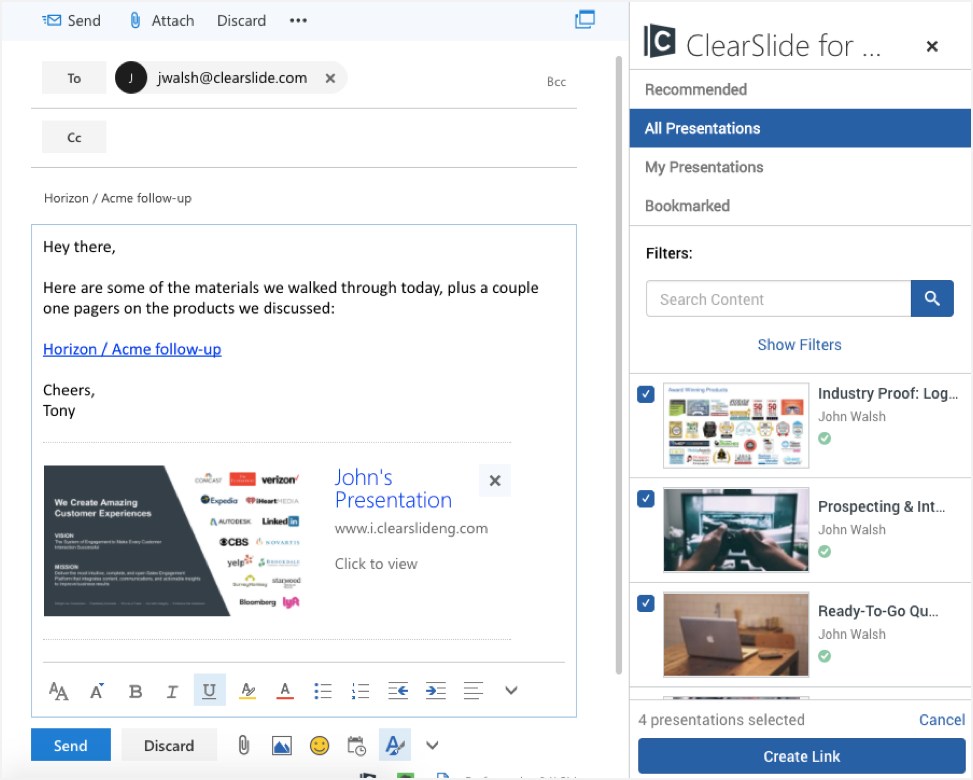 Access Content
Easily find, customize, and use recommend content by sales stage – all from your favorite email inbox.  Content recommendations are also surfaced based on CRM fields tied to the account, opportunity, lead, or contact selected.
Email Templates
Customize and send approved email templates for faster outreach and follow-up. Access your team's standard, sales stage-based templates — or specific campaign templates including recommended content — from your email inbox.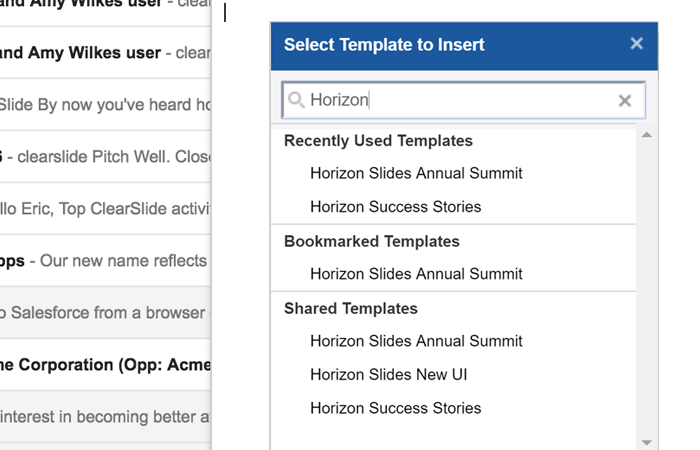 Instantly Schedule & Start Meetings
Schedule and start meetings pre-populated with your unique meeting link, access code, and conference numbers without leaving your inbox. Once a meeting ends, you can automatically capture rich meeting and engagement details.
Notifications and Alerts
Receive real-time notifications when emails are opened, forwarded, and content is viewed. Create links to approved content that you can post in social media. Add lead forms to capture additional account-based context and insight.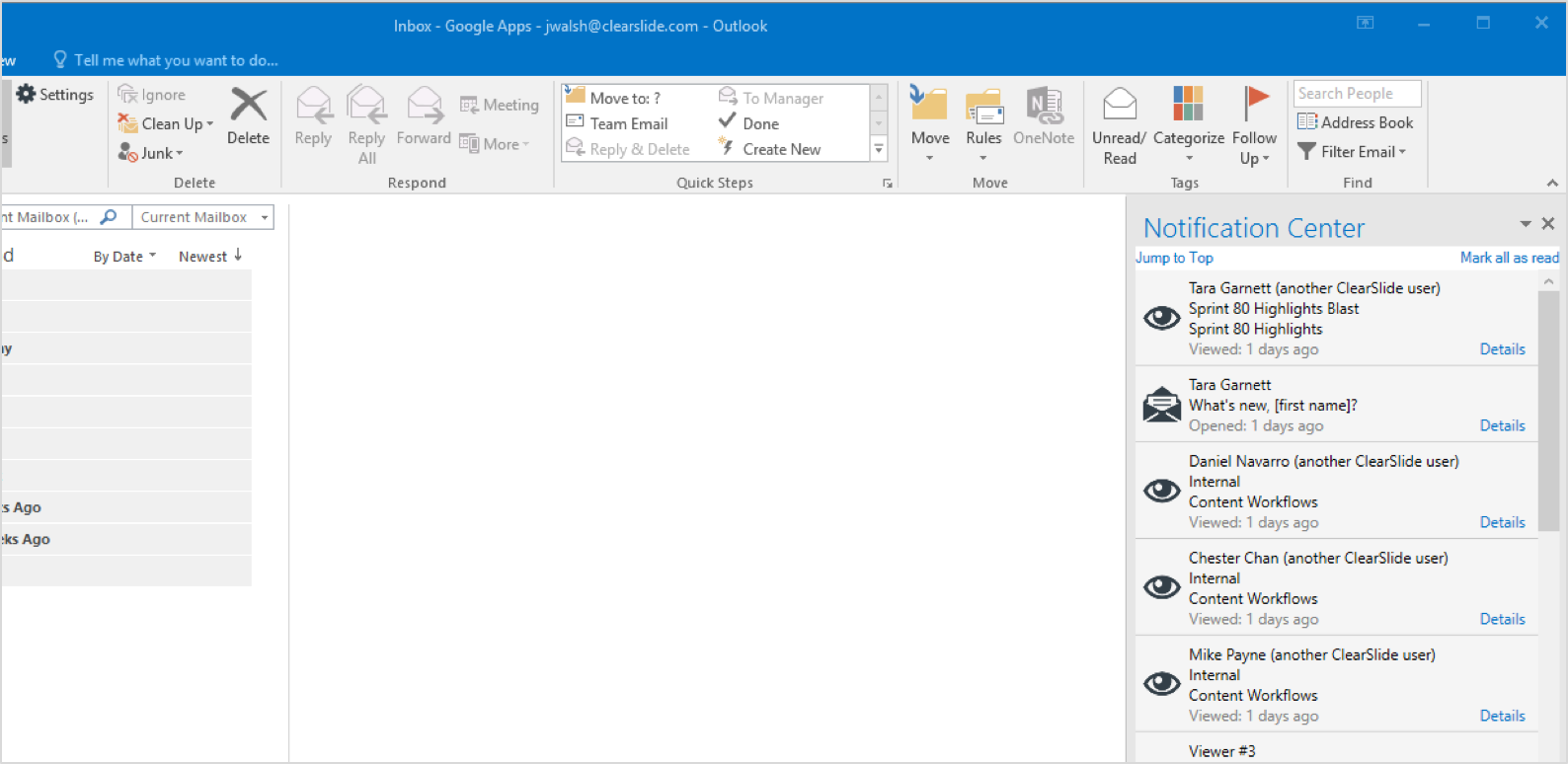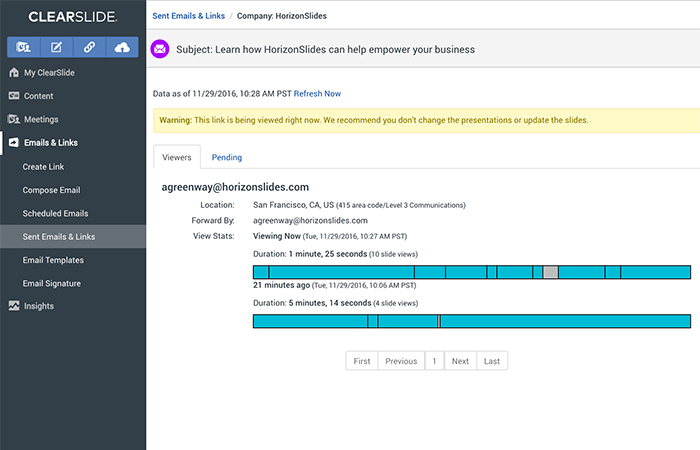 Track Viewer Engagement
View everyone who interacts with your content. Improve response time and quality of outreach by understanding exactly when and who opened your email, how they engaged and for how long, and what they focused on — in slide-by-slide, second-by-second detail.
Auto-Log to CRM
Save time by not having to manually enter email activities and details back into CRM. ClearSlide Plugins automatically log email activity (contacts, email body, and content) and corresponding engagement data back to the right object in your CRM.