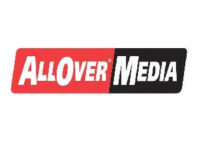 ClearSlide offers a level of sophistication, we went from the Flintstones to the Jetsons
AllOver Media is the market leader in the Out-Of-Home media industry.
Challenge
Sales process was outdated
What will take AllOver Media's sales teams to the next level?
Demand for AllOver Media's products and services has grown since their founding, forcing them to revamp their sales process. This process, while effective, was outdated and in need of a new robust solution to match the company's progressive direction.
Solution
ClearSlide Brings People, Process, and Technology to AllOver Media
Introduced to AllOver Media in late 2012, ClearSlide provided AllOver Media's sales team with the process they needed. After implementing the ClearSlide platform throughout their sales teams, AllOver Media now has a much more streamlined approach to selling that has proven integral to their success. The sales team can now easily access the collateral they need to close more deals, even while on the go. Their managers now appreciate the insight that ClearSlide's analytics provides on their teams' activities.
ClearSlide streamlined sales process
Reps could easily share decks even when on the road
ClearSlide's analytics provided insights to managers about teams activity
Result
From the Flintstones to the Jetsons
With ClearSlide, AllOver Media is now able to provide the personalized, yet professional experience that is so highly coveted by all sales teams. The one-click Live Pitch presentation option has saved their sellers both time and money, while deep analytics allow the sales teams and their managers the ability to gauge customer interest and more adequately allocate their time and resources. Above all else, AllOver Media cites their significant productivity increase as the greatest benefit since adopting ClearSlide.
Korey has seen activity in their pipeline increase more than 20% in the past three months. Before Clearslide, AllOver Media attributed a majority of their revenue to recurring business with a 3:1 ratio of existing to new customers. The ratio is now 1:1 due to the maintenance of existing business, as well as a drastic increase in new business thanks to the ClearSlide platform.
ClearSlide Customer Service Delivers
Additionally, Korey cited the ClearSlide team for their unparalleled customer service along AllOverMedia's journey to sales success: "What is extremely impressive is the level of care ClearSlide gives to its clients. It speaks volumes for your company. ClearSlide's customer service is second to none in my opinion."
The ClearSlide Advantage
ClearSlide not only offers clients like AllOver Media a comprehensive and vital sales platform but also goes above and beyond to ensure that AllOver Media's team gets the support they need to utilize their ClearSlide accounts to their fullest potential.
Activity in their pipeline increased by 20%
Dramatic increase in new business
Company
Out-of-the-box solutions for out-of-home advertising
Founded in 2002, AllOver Media has become the market leader in the out-of-home advertising vertical. Using their national network of convenience stores, gas stations and truckside billboards, AllOver Media gives their clients unparalleled access to the "on-the-go" consumer.