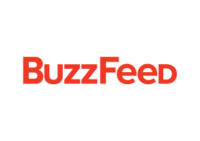 "Anytime I walk a new team member through the technology, they're just blown away that they can follow the trail of the deck," she says. "And that's really the Holy Grail for us, as salespeople – being able to see who is accessing the deck and engaging with the content."
BuzzFeed, Inc. provides entertainment contents online as well as social and mobile media.
Challenge
BuzzFeed was using an inferior product that lacked speed and functionality. They needed a platform that could work seamlessly to help them easily share the vast amount of content.
The need for a faster, more seamless sales engagement platform
Suzie Cohen, Brand Strategy Manager for BuzzFeed, was an early adopter of ClearSlide, being first introduced to it at a previous company. "I've been a loyal user since 2009," she says.
When Cohen joined BuzzFeed in early 2015, she found that the team was already using a competitive platform. After giving it a chance, she quickly found it didn't offer the same functionality as ClearSlide. "It wasn't as seamless," she says. "There was also a lot of latency with navigation and uploads." In a fast- paced industry, Cohen needed a tool that could work at the same pace that she did.
Cohen quickly realized she had to advocate for change – even though she'd only been at BuzzFeed for a few days. She found that convincing the team to move to ClearSlide was surprisingly easy. "When I said we should switch, I learned the other sellers were unhappy with the current platform, especially those who had used ClearSlide before," Cohen says.
Solution
An invaluable source of "helpful intelligence"
Within a short time, every person on the BuzzFeed sales team was using ClearSlide on a daily basis, and through all phases of the sales cycle, according to Cohen.
The "helpful intelligence" ClearSlide provides is invaluable, according to Cohen. "If I send a deck to an agency in New York, for example, I can literally see when it's being read, and whether it's been passed on to the client in another market. And I can see what parts of the proposal are resonating with the client – which slide they spent 60 seconds on, and which slides they breezed right through."
And with the latency issues no longer a factor, Cohen says the team at BuzzFeed can now launch a presentation and be confident that everything will work smoothly—and fast. "ClearSlide is just such a huge solution for us," she says. "We can share information with customers in real time, so they can quickly have access to all the details they need to make a decision to work with us."
ClearSlide not only allows BuzzFeed's sales team to confidently launch presentations and have access to information at their fingertips, but also provides helpful intelligence into when things are being viewed and shared.
Result
A highly visual and adaptable sales tool
The ability to track decks is a feature of ClearSlide that Cohen says she "can't live without." She appreciates how the technology provides the opportunity to follow up with prospects: "When I get a ClearSlide alert, it allows me to reach out at a time when the prospect is interested, even if it's been a month after I sent out the deck."
ClearSlide also helps Cohen and her colleagues conduct seamless pitches on-the-fly.
Cohen says she also values ClearSlide's functionality. "Selling co-branded video to our clients has become a big focus for us," she says. "I can easily embed raw files into ClearSlide, and walk the client through static slides or incorporate animation and video. That's been a huge benefit."
"ClearSlide just makes my job a whole lot easier," Cohen says. "I couldn't do my job as effectively without it. I know that's a bold statement, but it's just become one of those tools that I truly rely on."
BuzzFeed quickly adopted and implemented ClearSlide, saving BuzzFeed time and eliminating any confusion in the sales process.
Company
A pioneer in the social content creation space
BuzzFeed is a social news and entertainment company committed to "continually redefining online advertising with its social, content-driven publishing technology." The company was founded in 2006 by CEO Jonah Peretti, a co-founder of online news aggregator and blog, The Huffington Post.
New York City-based BuzzFeed produces daily content for its website, featuring work from staff reporters, contributors, syndicated cartoon artists, and the BuzzFeed community. BuzzFeed serves up an array of rich media, including video and interactive content, to a global audience of more than 200 million. Its clever BuzzFeed Quizzes, on seemingly every topic imaginable, often go viral.