Guided Selling and Recommended Content to Improve Customer Engagement
The Polaris release delivers value across the organization

Marketing and Sales Enablement
For marketing and sales enablement, the Polaris Release guides sellers to the right content, tailored to an organization's sales process.

Sales and Operations Leaders
For sales managers and operations leaders, the Polaris Release provides new engagement dashboards and insights in Salesforce to manage team and individual performance.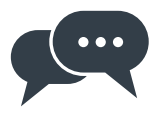 Sales & Services Reps
For sales and service reps, the Polaris Release delivers recommended content in context to drive more personalized account-based engagement.

IT Developers & Partners
For IT, Developers, and Partners, the Polaris Release offers enterprise-grade security and compliance, as well as new APIs to integrate ClearSlide into existing business systems and workflows.
Get Started Now
Try the New Polaris Release of ClearSlide Free for 30 Days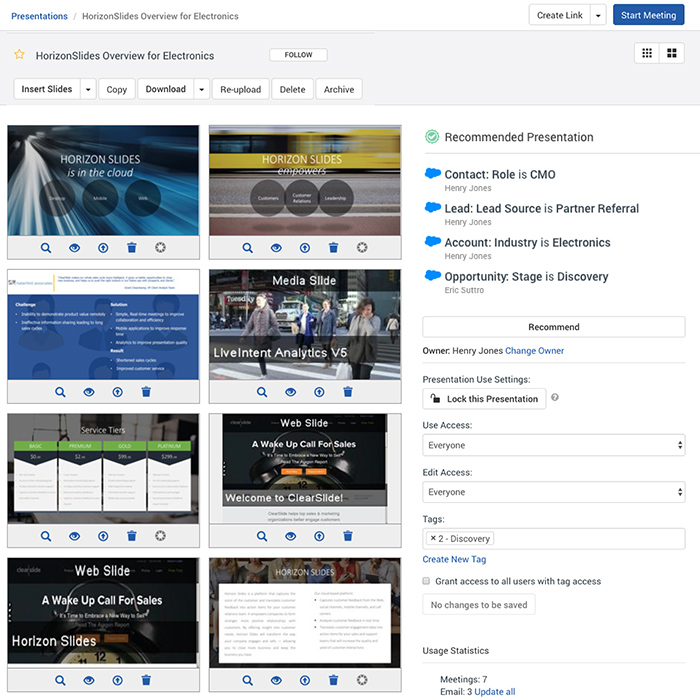 Rules-Based Content Recommendations
Define and reinforce sales processes by creating intelligent rules to promote and recommend content by stage, industry, role and more.
Contextual Content Deeply Embedded Within Salesforce
Discover and use approved and recommended content, drive next actions, and capture insights directly within the Salesforce user experience.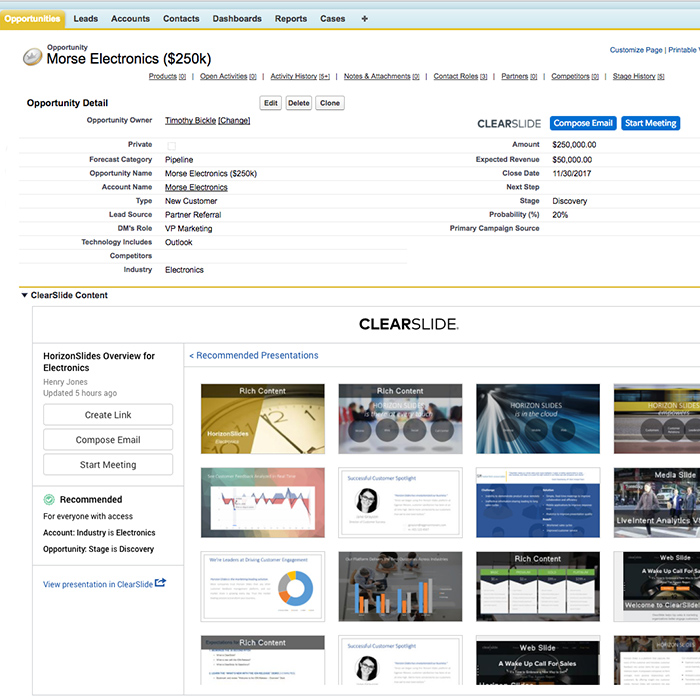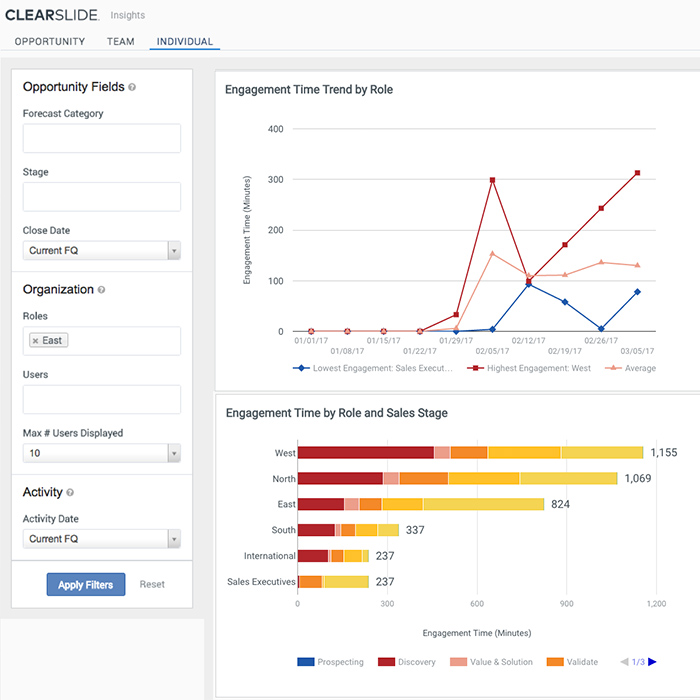 Sales Team Engagement and Performance Insights
Sales Team Engagement and Performance Insights Dashboards and actionable insights to improve onboarding, identify and monitor performance trends, and deliver metrics-driven coaching.
Solve the Content Conundrum
Watch this practical on-demand webinar to see how easily Polaris can put marketing approved content in the hands of sellers and guide them through the sales process.