Enabling Content Discovery, Better
Insights and Increased
Productivity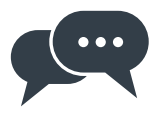 Sales and Services Reps
For sales and service reps, Campaigns increase productivity with automated nurtures to allow reps to dedicate more time to selling, while the new Meeting Recap highlights engagement data to direct impactful next steps.

Sales & Operations Managers
For managers and leaders, the Summer 2019 Release provides increased insight into meeting engagement data, informing coaching tactics and directing strategic decisions on leads follow-up.

Marketing & Sales Enablement
For marketing and sales enablement teams, Mass Content Management enables effortless mass actions to your content library, whether it be tagging, locking, or archiving, helping your reps find the most up-to-date content.

Sales Engineers & Implementation Teams
For sales engineers and implementation teams, the Summer 2019 Release offers the ability to conduct single-click screensharing to make it easier for sales engineers to easily meet with clients, reverse screenshare, and solve business problems faster.
Streamlined Content Management and Always Up-to-Date Content Library
Robust content search designed around the needs of content admins provides full visibility into the ClearSlide content library. Quickly take mass actions on content – such as tagging many assets at once – to get content into the field faster. Filter for and easily archive unused or out-of-date assets en masse so users only see the best, most relevant content. 
Next-Generation AI-Powered Search Engine: IntelliSearch
Search across content titles, tags, text, and slide notes for a full picture of available, relevant resources – and turn up relevant results in just a matter of seconds. Accelerate productivity and reduce the time you spend searching for the right content. 
Enhanced Content Recommendation Engine
Tailor recommendation rules for even more specific selling scenarios. Create rules that map content to an extended range of Salesforce objects. Filter content by tag, owner, etc. and quickly apply recommendation rules to multiple assets at once. 
More Than Just a New Look: New Meeting Recap
Redesigned to provide an intuitive interface that makes it even easier to revisit insights from your last meeting. Surface high-value engagement data in a visually compelling way with the new engagement graph. Make the most out of your meetings with new insights! 
Market-First Single-Click HD Screenshare
Truly instant screensharing with ClearSlide, download free. No extensions, no installs – just choose what to share and launch. 
Build Deeper Connections More Efficiently with Email Campaigns
Create a single, targeted email triggered at just the right moment. Build a drip series sent at time intervals you define to nurture contacts towards your campaign goal. Increase productivity by having Campaigns automate the nurtures for you!