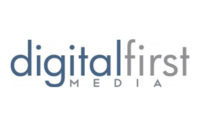 "I've gone from 0 to total visibility. At a glance, I can see what's happening across all our markets in real time. ClearSlide has helped us achieve our goal of 99% forecast accuracy."
Digital First Media is the second-largest newspaper company in the US, delivering to over 50 million readers.
Challenge
Adtaxi sellers struggled to ramp on new customer segments and new solutions.
Enabling a shift to enterprise solution selling.
Empowering traditional media sales teams to sell the complete Adtaxi platform — including customized advertising, attribution models, and creative services — required sophisticated sales enablement.
Adtaxi sellers struggled to ramp on new customer segments (from small, independent dealers to large dealer groups and enterprise accounts on a national level) and new solutions (from a single product to a mix of products and services tailored to the buyer).  Adtaxi's sales leaders needed a different type of insight to answer their most pressing questions:  What services are we pitching the most frequently?  What services are the most effective at accelerating sales and driving market awareness?
"I needed a more sophisticated solution that would provide more detailed data around how we go to market." says Chris Petranech, Sales Director of Adtaxi Automotive.  "I wanted to increase our speed to market, figure out how to accelerate deals, and determine how many touch points are required to get our buyers from one step to the next."
Solution
Responding to buyers at the right moment with exactly the right content.
ClearSlide empowers Adtaxi to understand clients at a deeper level, enabling sales teams to successfully navigate large enterprise accounts and easily tailor solutions to buyer needs.  Sellers can quickly identify key decision-makers and what content is resonating with each contact in an account.
The ClearSlide content library puts the best approved and recommended content front and center — providing tremendous time savings over searching for content on SharePoint sites.  "My team loves how simple it is to find and tailor content," Petranech says. "They can easily switch decks when pitching in a live environment to immediately respond to buyers' questions." Consolidating communications and content into a single platform has allowed Adtaxi to replace SharePoint and Join.Me — simplifying their technology stack, improving content delivery, and ultimately transforming sales effectiveness and impact.
ClearSlide provided a client understanding at a deeper level, developing solutions tailored to buyer needs.
ClearSlide puts the best content right up front allowing for immediate responses to buyer questions.
Result
ClearSlide speeds up rep onboarding — helping to grow sales teams faster, scale best practices, and close more business.
Thanks to ClearSlide, Adtaxi is on track to meet its two year growth target. ClearSlide reduced rep onboarding time by 4-5x — new reps are now closing deals within the first 20 days on the job. Proven email templates and recommended content take the guesswork out of outreach, guiding new and experienced reps alike through every stage of the sales process. From a leadership perspective, Petranech relies on ClearSlide's real-time activity tracking, prospect engagement reports, meeting recordings, and team performance benchmarks — supporting a transition to data-driven coaching, and allowing him to scale and manage remote teams across the country.
Petranech has seen performance improvements across the board, from cold call prospecting to high touch enterprise sales.  Real-time insights from ClearSlide focus reps on targeting the best, most engaged leads, leading to higher close rates.  Engagement analytics help reps understand what customers really care about and effortlessly deliver solutions tailored to their needs — successfully enabling the transition to enterprise solution selling.  "Being able to measure engagement helps my team save time," Petranech says. "They know where to focus their attention and exactly when to follow up." ClearSlide allowed the team to achieve quota early and get a head-start on next year's number.
With ClearSlide, Petranech has gone from "0 to total visibility." Relying on engagement analytics and call recordings, he can ensure new deals are accurately represented in the funnel and validate customer engagement and deal progression.
"At a glance, I can see what's happening across all our markets in real time," he says. "I can spot check activity and deals and get a pulse on what our true sales funnel looks like, saving at least 8 hours per week in manual pipeline scrubbing, confirming details with sales reps, and forecasting calls. My business demands rigor and ClearSlide has helped us achieve our goal of 99% forecast accuracy."
ClearSlide reduced sales rep onboarding by 4-5x
Analytics & Insights resulted in the sales team reaching quota early
Adtaxi achieved real-time sales funnel activity, improving forecast accuracy
Company
Digital First Media is the second-largest newspaper company in the United States, delivering original content across 800 multiplatform products to over 50 million readers. In 2015, the Denver-based company restructured its digital sales and operations organizations under the Adtaxi brand. Adtaxi optimizes client advertising spend with custom, performance-driven ad solutions in key verticals such as automotive, travel, and entertainment. Its Magellan Optimization Tool, which allows search engine marketing specialists to gain strategic insight into client campaigns, earned the 2016 Google Channel Sales Innovator Award.