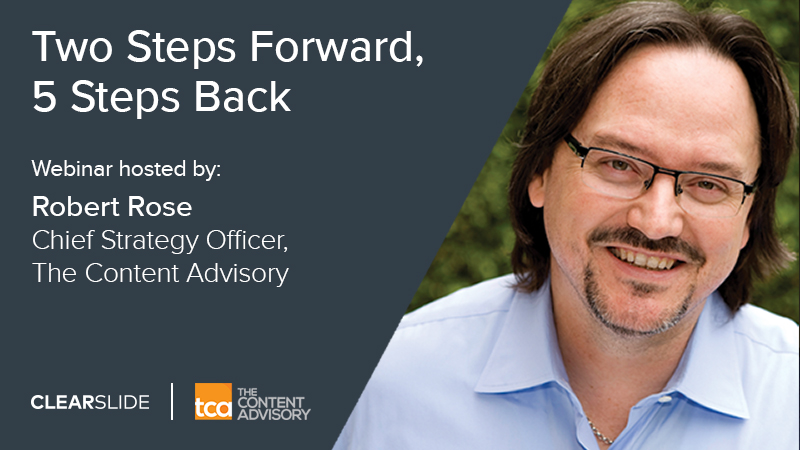 Join Robert Rose, Chief Strategy Officer for The Content Advisory for this must-see webinar for both sales and marketing professionals. You will discover how content-marketing and sales-enablement teams can create effective and measurable strategies together using engagement engines to drive better alignment.
 November 7, 2018 10:00am PT/1:00pm ET
On-Demand Webinars - Available to Watch Now
ClearSlide frequently hosts live webinars to promote knowledge & strategy sharing with our customers and the larger sales community. Below are past webinars available for your viewing pleasure anytime. If you have ideas or would like to partner with us on upcoming webinars please get in touch.